2.5D vision system
2.5D vision featuring depth perception
Depth perception used for application such as stacking or handling items of various heights
One-picture calibration and part recognition
Simply take a picture of the work surface to calibrate camera view, and a picture for each workpiece the system should detect.
Adjustable wrist or external mount
The Eyes can be mounted on the robot arm or externally. There are multiple reconfigurations available – around the robot flange and tilt orientation.
Intuitive programming
Easy One System setup for any leading robot brand with software that is easy to install and program, so even employees with no technical background can set it up.
OnRobot Eyes – adding vision to robotic applications has never been easier!
Pick & Place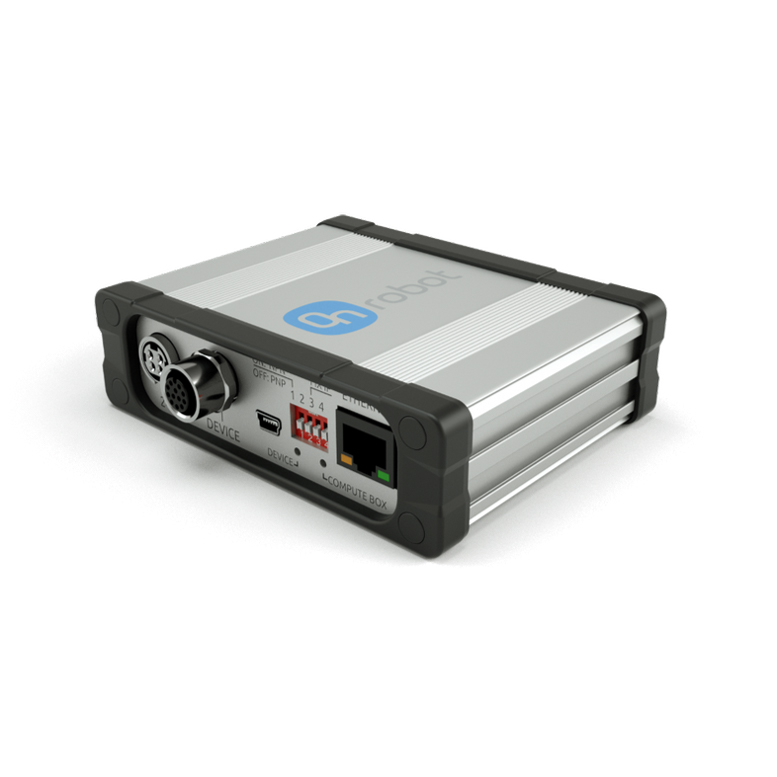 Robot kit
Essential accessories to make onRobot gripper work with other then UR robots.
615.00€
Doosan
Fanuc
Hanwha
Kawasaki robotics
KUKA
Nachi
TM Robot
Universal Robots
Yaskawa
Camera with respect to workspace table
Characteristics of objects
Reflections and focused light spots
Lighting conditions
Detection Accuracy
Detection Repeatability
Processing time
Reconfigurability when Robot mounted
Mounting options supported
Applications Supported
Minimum part size
Type of vision system
IP Rating
Operating Temperature
Working Distance
Depth Output Resolution
Depth FOV
Depth Technology
RGB Camera Resolution
RGB Camera Field of View (FOV)
Image Sensor Technology
Interface